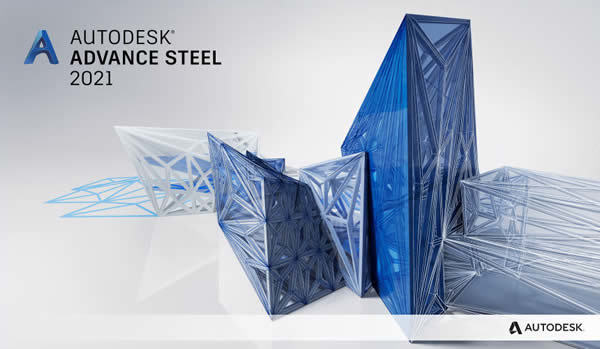 File Size : 1.28 GB
Many users of "vertical" AutoCAD products have noticed that recently, any AutoCAD product with advanced functionality consists, in fact, of AutoCAD as the basis and add-on for Mechanical, Electrical, Architecture, etc. Alas, developers, as before, have only full-size distributions
. That is, if you want to get Mechanical and Architecture, then you are forced to download two huge packages, most of the contents of which duplicate each other. In this regard, I decided to start releasing distributions of a new type containing only an add-in. Now, to install all the same Mechanical and Architecture, you will need to download the basic AutoCAD and two small add-ons. Download less, store more compactly - this is the main idea of ​​assemblies of this format! AutoCAD Electrical
- This is AutoCAD for designers of electrical control systems. AutoCAD Electrical includes all the features of AutoCAD, as well as a set of specialized functions for the design of electrical control systems. Automation of standard tasks and extensive libraries of symbols allow you to save a lot of time that can now be devoted to innovative developments.
The program helps automate typical design tasks. AutoCAD Electrical includes all the features of AutoCAD, as well as a set of specialized functions for electrical engineering. Automation of standard tasks and extensive library of symbols help to increase productivity and maintain competitiveness.
New opportunities
- Global catalog search
In this version, one of the ideas presented on the AutoCAD Electrical Ideastation portal is available, which received the maximum number of user votes. Thanks to the Global Search feature in the directory browser, you can now search for directory data in tables. - Optional Manufacturer Directory Components Manufacturer directory components released as updates in earlier versions are now included in the AutoCAD Electrical tool installer. Component updates include catalog data from Eaton and Siemens applications. AutoCAD Electrical toolkit also includes additional Siemens PLC catalog information for the S7-1500 PLC series. - Icon optimization
AutoCAD Electrical includes optimized background colors as well as icon colors for optimal contrast without distracting attention from the drawing area. - Project database services Improved stability of work with project database services. - Reports The LISP function for the Specification panel now creates a valid XML file in the German version. Component reports now match the collation in the report format file (SET). Improved reporting stability. - Setting up the project Now, when you open the project, the folder follows the path specified by the WD_PICKPRJDLG variable in the WD.ENV environment file. - Insert component and wires
Now, in the pin assignment of the parent circuit breaker image, the correct number of child contacts in the drawing is taken into account. Improved stability of the workflow of showing branching output. Now when importing wires, the size and color properties of the wire are displayed. - Panel Mount Components Wire numbers inserted using the Insert Terminal (List of Diagrams) command are now displayed in the terminals of the mounting panel. Improved stability when inserting mounting plate components. - Publish PDF In published PDF files, arrow-style hyperlinks in hexadecimal format now point to the correct links.
List of Changes
What is changed by the author of the assembly:
- The assembly is based on the original Russian and English distributions integrated into a single package, from which everything that is not directly connected with the installation of the Electrical add- in is removed .
- Since Electrical did not have the so-called " classic interface "by default, I considered it possible to restore it for the afflicted.
- The assembly is relieved of some problems that arise when, when connecting an image via a virtual drive, the installer sometimes required a different drive.
- Everything necessary for treatment, including detailed instructions, is located inside the image in the Crack folder.
DOWNLOAD
(Buy premium account for maximum speed and resuming ability)
Code:

http://nitroflare.com/view/0211B5E0844FC85/x0ph5.Advance.Steel.Addon.for.Autodesk.AutoCAD.2021.RUSENG.by.monkrus.part1.rar
http://nitroflare.com/view/956B2E1020EE429/x0ph5.Advance.Steel.Addon.for.Autodesk.AutoCAD.2021.RUSENG.by.monkrus.part2.rar

Code:

https://rapidgator.net/file/944a5ff6a4dac166b04d5d3ed43794da/x0ph5.Advance.Steel.Addon.for.Autodesk.AutoCAD.2021.RUSENG.by.monkrus.part1.rar
https://rapidgator.net/file/36e019dc1d156c7ed5d2dd78989816a7/x0ph5.Advance.Steel.Addon.for.Autodesk.AutoCAD.2021.RUSENG.by.monkrus.part2.rar